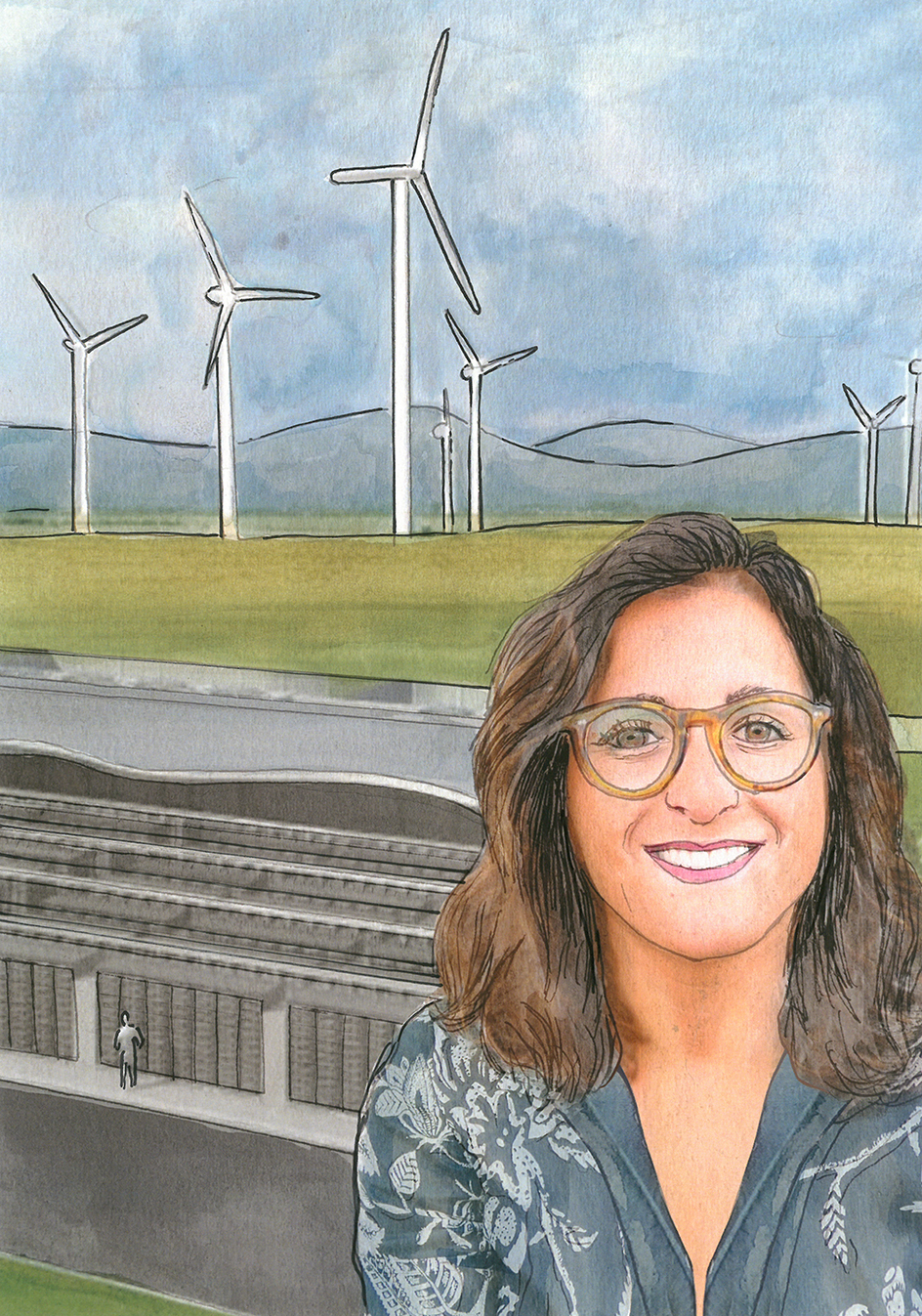 What did I need to learn to do this job?
In school, history was my favourite subject. I then studied public affairs and economics in Paris, graduated with a degree in public administration, and then went to work for the French government for several years.
In my job now, the most important skills are problem-solving, negotiating and multi-tasking.
Vanessa

Miler,

37, United States
Director of Energy Innovation and impact at Microsoft
Clean

energy for the

cloud
I'm a bit of a nomad, having lived on all five continents. My mum is Indian and my dad is French. I was born in Dijon, France but I now live in Washington, DC in the United States, and I have lived in India, Algeria, Morocco, the UK, Spain, Italy, Belgium, the Netherlands and Kenya. All this travelling has made it clear to me that we share one planet and that we all need to pull together to stop climate change.
I work for the technology giant  Microsoft to help build sustainable cloud infrastructure. This sounds complicated, but basically "the cloud" is where the internet and information is stored on big servers (like a turbo version of the computer in your home or office). These servers need a lot of electricity to keep working. 
My team tries to reduce the energy needed by the cloud and make sure the energy it does use comes from clean sources, such as wind and solar power. This way, we can store photos, play video games and talk over Zoom or Skype with our friends and family in different parts of the world, without damaging the climate.
Climate action is really important to Microsoft. In January 2020, we made a super ambitious pledge to become carbon negative. This means that in less than 10 years we will remove from the environment more carbon than we emit. And by 2050, we believe we'll be able to remove from the environment all the carbon that Microsoft has emitted since the company was founded in 1975!
These aims are challenging and meeting them will be complex, but the first step is making  sure that we run as many of our offices and our operations on wind and solar power. My work contributes to this bigger picture. 
For my job, I spend lots of time on the phone discussing projects and ideas and then writing them down. I try to limit screen use in the home, but it is difficult when I spend so much time looking at screens for my job. We should think about why and when we need computers, tablets and phones. A pen and piece of paper can often get the job done.
When I was little, I wanted to be an astronaut, but I am sticking with Earth now as she's the most beautiful planet we have. If we tackle climate change together, we will be able to hand her over in a good state to the generations to come.