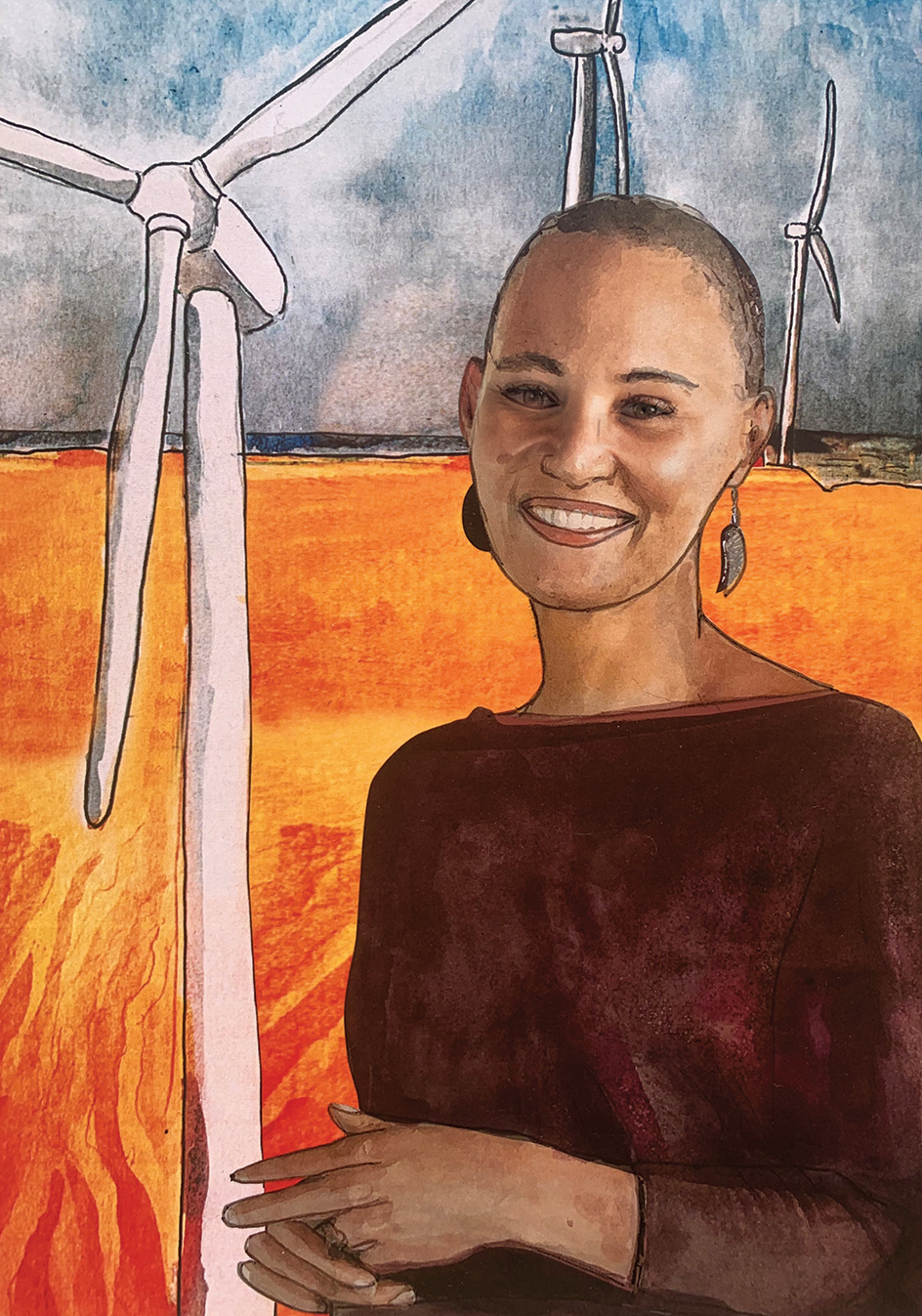 What did I need to learn to do this job?
English was my favourite subject at school – I especially enjoyed learning new words. English got me to law and law got me to wind. 
I studied for seven years at university and have three law degrees and a management degree.
The most important skills for my job are the ability to plan strategically, analyse things, communicate well, collaborate and get on well with people, and to give the right tasks to the right people in my team. 
When choosing a job, it is most important to ask yourself what you are naturally good at and what brings you joy. This way, you will find a career that makes you happy.
Toni

Beukes,

41, South Africa
Renewable Energy Sales Leader, onshore wind division at GE
People used to say 'renewables are fantastic, but they are too expensive'. It is incredible to see how that has changed in the last 10 years. Renewables, especially wind, are able to compete against coal, against nuclear, against all other energy technologies.
I sell wind turbines throughout Africa, but especially in South Africa where I live. I started out studying law – I wanted to protect people's rights – and management. It was just as I was finishing my studies that the renewable energy programme in South Africa was starting out. And that's how I ended up in renewables.
My legal studies come in handy in the work I do now. First, there is a lot of work with big voluminous contracts and I'm trained to deal with that. Also, I have a good understanding of the implications of anti-corruption and anti-bribery laws, and what to do, or not to do, to make sure we don't accidentally break any rules. Most importantly, law teaches you to identify very quickly the key issues of a given situation.
The sale of wind turbines is a complex affair involving all kinds of technical considerations and the specifics of each location and client. But it is not just about data and technicalities, it is also about people's lives and politics.
For example, renewables are replacing coal, but a lot of jobs and places are still dependent on coal in South Africa and in some other countries. People have concerns about that. We have to take their worries into consideration and make sure our clean energy projects contribute positively to local development by creating jobs and buying local goods and products.
The sale of a wind turbine starts when a potential client, either a small local company or a big international power company that wants to build a wind farm, contacts us. They have details about the site where they want to construct, such as the wind conditions on it. We propose the most appropriate type of wind turbine for their needs and they compare our offer with those of other companies. That is where it can get tricky because we don't really know how things work inside other companies and how they decide what wind turbines to offer and at what price. 
I love that the turbines we sell can generate electricity for lots of people without harming the environment. Our turbines are very big. Just one of them can produce six megawatts of electricity, which is enough to power around 4,000 homes. This is a sector with a future, and I would encourage kids to look at it. There will be great opportunities across the globe.