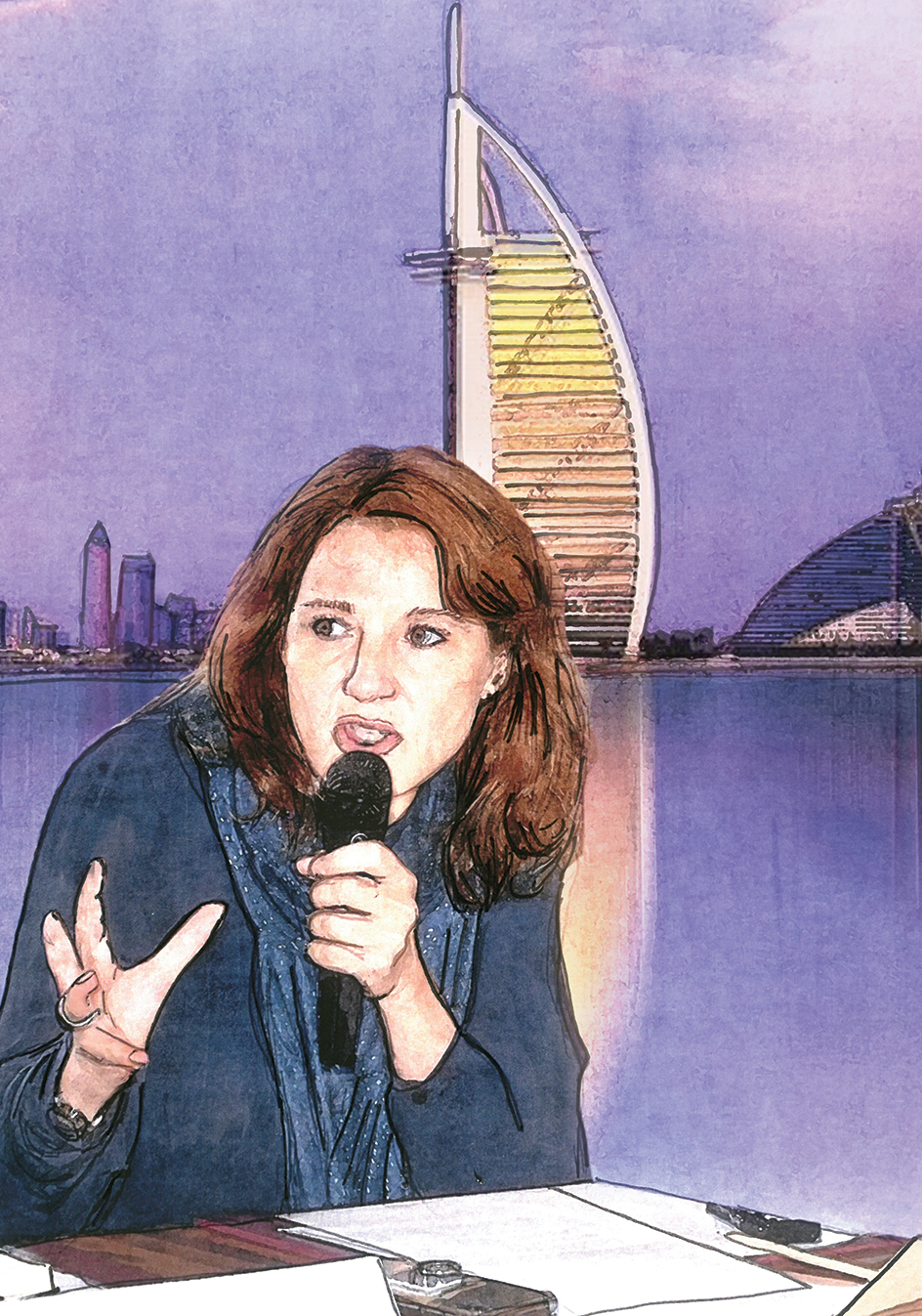 What did I need to learn to do this job?
My favourite subjects at school were history and philosophy. I went to university, where I studied economics and political science for twelve years to get three diplomas.
The main skills needed for my job are writing, understanding economics (how money is created and used), leading teams, figuring out the energy needs of different countries and strategic thinking (thinking of how different things interact in the long-term).
Rabia

Ferroukhi,

58, United Arab Emirates
Director of Knowledge, Policy and Finance Center at the International Renewable Energy Agency (IRENA), United Arab Emirates
Protecting our
planet

for future generations
Even as a young child I felt that I belonged to every part of our beautiful planet. I am from Africa as I have an Algerian dad and I am from Europe because I have a Czech mum. I was born in a small town called Teplice in the Czech Republic. It is a wonderful place surrounded by forests.
Today I live in Abu Dhabi, the capital of the United Arab Emirates, surrounded by the sea and the desert. There are no forests here! Over the years, I have also lived in Algeria, France, Austria and the United States, and I speak five languages, Arabic, Czech, French, German and English.
I'm the director of something called the Knowledge, Policy and Finance Centre at IRENA, the International Renewable Energy Agency. The centre studies what governments should do to grow renewables and IRENA supports countries in their transition to sustainable energy.
The most interesting part of my job is convincing governments of the importance of using more renewable energy to protect our planet for future generations. My colleagues and I talk with important people who make decisions about energy in their countries. We study local conditions and how renewable energy can be used and then propose the best ways to make more renewable energy.
We all need energy for light, heat and to get around. We need it to keep ourselves warm during the winter and cool during the summer. We need energy to charge our phones, to play video games and to bake nice cakes. But the best energy comes from the wind and the sun, or from other natural sources, as it does not pollute the planet.
The energy sector is responsible for 70% of carbon dioxide emissions from oil, coal and natural gas, which cause climate change. With renewable energy we can drastically reduce these emissions.
As well as providing clean energy, renewables provide jobs for many people.
Like every other sector, renewable energy requires different people with different talents. That of course means women need to be involved. More women work in renewables than in other parts of the energy sector, but we still need more of them in this workforce.
I like to see girls given a chance to become doctors, engineers, astronauts, company directors or anything else they wish to be.