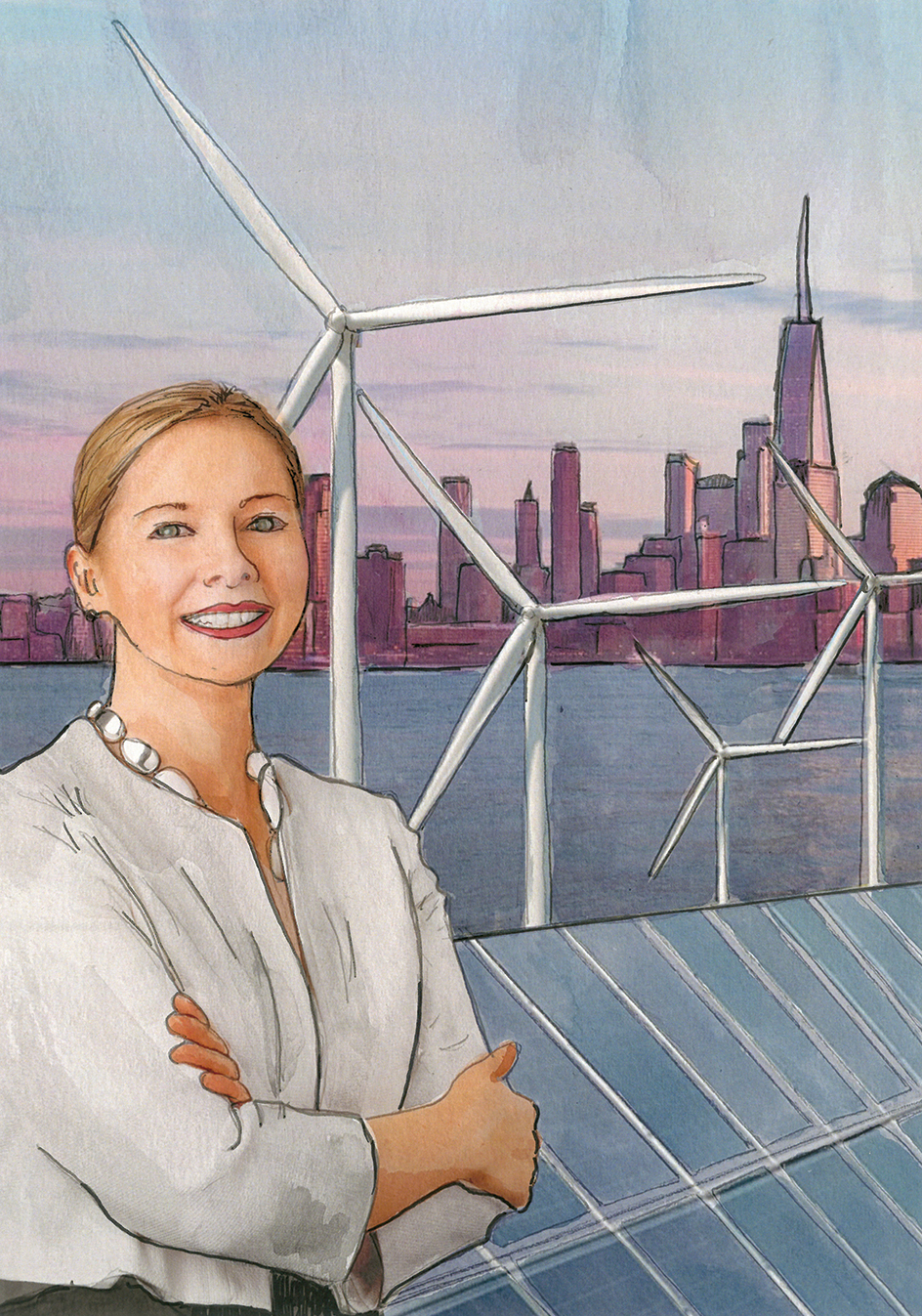 What did I need to learn to do this job?
At school I loved maths, economics and French. At university I studied business and French for four years, and then I did a one-year master's in accountancy (aimed at helping companies to manage their money).
It is important for me to be able to manage people well as we achieve more if we work together. I have to be good at encouraging and motivating my colleagues. To do this, I need to explain things clearly and listen carefully.
I remember the advice of one of my teachers: 'study what you are interested in and start from there'. I would pass that on. If you do what you enjoy and are interested in, and work hard, then you will end up in a job that you like.
Group Chief Executive Officer atMainstream Renewable Power
I first heard about climate change when I started secondary school at the age of 12. However, growing up on a farm, I was always very aware how important it was to look after the countryside and the wildlife that lived there.
Both my dad and grandad were farmers and they used to speak about being the "guardians of the land". My dad described this as having the responsibility to safeguard the land and to pass it on, in better condition, to the next generation.
This way of thinking really inspires me to remember that we are responsible as humans to improve the planet, not damage it, for you, our kids.
I joined my company as I knew that climate change was happening, that it was real, that we had to change the way we made electricity and that renewable energy was important for solving this problem. I began 12 years ago on the company's finance team and, over the years, I worked my way up to the top of the company.
I love that I am working to improve  things, to build a better future for all children, including my own. I imagine a world where you will tell your children about climate change in the past tense, that it was an enormous challenge we faced, but that people worked together on solutions to combat it, and that the problem has now been solved. That thought motivates me every day.
As Chief Executive Officer (CEO), I am in charge of the whole company, which builds wind and solar energy projects. We have offices in Chile, South Africa and Asia, and so I spend lots of time speaking with my colleagues around the world.
I am generally very busy at work  and at home. I have three young children, and people often ask me if it is difficult to be a mother and run a big company. It can be challenging but I don't think it is more difficult for a woman, even as a mother, to lead a company, than a man.
Since childhood, I have always thought that women can do what men can do. If I am the only woman in a room full of men, I like to think that my contribution can make a difference.
I do hope, though, that by the time my daughter is old enough to find a job, it won't happen very often that she is the only woman in the room!