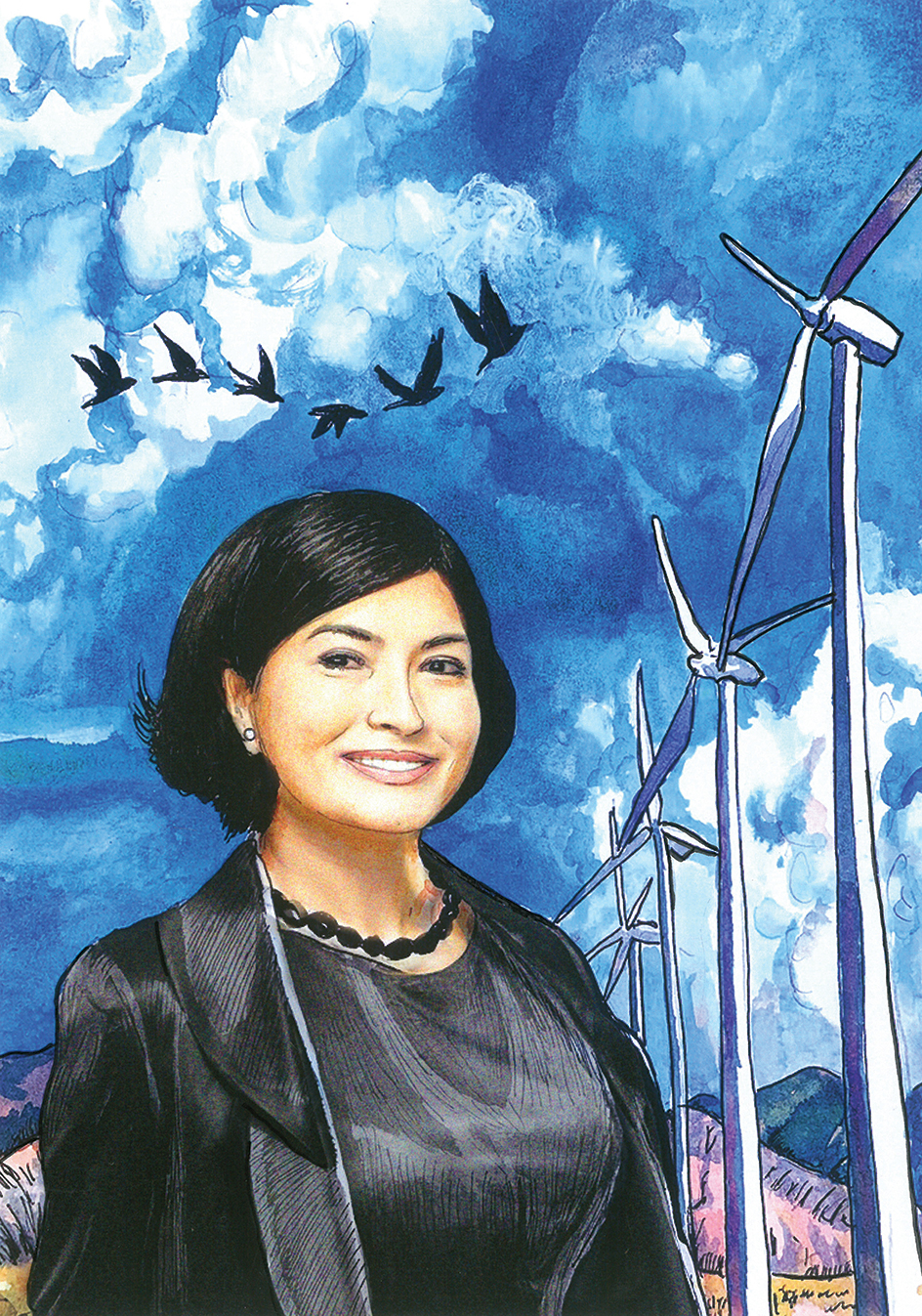 What did I need to learn to do this job?
I've always enjoyed learning and at school I liked all subjects, but maths was my favourite. At university, I studied economics for four years, followed by electrical engineering. 
Even as president of the Brazilian Wind Energy Association I have not finished studying and that will never happen. Right now I am learning about the use of hydrogen to generate power because this will be a technology that will be used a lot in the future.
It doesn't matter if you want to be president of an association, head of a company or a researcher, what matters most is to ask yourself if what you want to do can have a positive impact on other people.
Elbia

Gannoum,

42, Brazil
President of the Brazilian Wind Energy Association (ABEEólica)
Having a
positive

impact on society
I'm from Ituiutaba, a small city in the state of Minas Gerais in Brazil. Learning was always a guiding force in my life. When I was 17, my whole family moved to Uberlandia, another Brazilian city,so I could study in a university. 
I went from being a university student to wanting to be a university teacher. But then I got a job in the electricity sector instead. I'm glad I did because I ended up as president of the Brazilian Wind Energy Association. Wind energy is very important in Brazil and we really like it; it is the second source of electricity in the country and we have more than 8,000 wind turbines.
In this job, I get to help Brazil have a better future by using even more wind energy. Happily, I also get to give some classes to university students like I always wanted. I teach them about wind and other renewables and how these energy sources are growing in Brazil. Every week the country has more and more wind farms.
As the president of the wind association, I work with the government, companies and all kinds of specialists to increase the amount of wind energy in Brazil. I help politicians and businesses answer any questions they have about wind power. I really enjoy meeting such a variety of people.
I especially like explaining how clean energy can brings jobs and money to communities living in places far away from large cities. In my work, it is also fundamental to be able to talk with lots of different people and explain things clearly to them. This is especially important when people don't think or feel about things in the same way as you.
Finally, it is important to understand the impact your work has on society. In the case of wind energy, it is fabulous to know that this impact is positive.